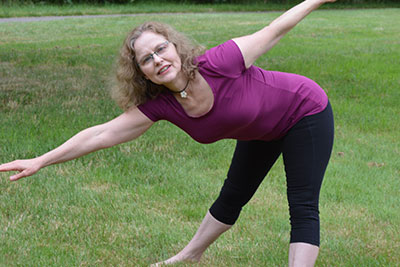 Try Essentrics at Snap Fitness, 948 NW Circle Blvd., Corvallis. Free classes will be offered this Wednesday October 4th at 5:30 pm.  Then we will have another free class again the following Wednesday at 5:30 pm.  Bring some water and your exercise mat for this one hour class!
We are pleased to be starting to partner with Snap Fitness to be the first fitness club in the state to offer Essentrics classes!
Also mark your calendars for Saturday, October 14th at 9 am.  We will be participating in Snap Fitness' free gym day on that Saturday.  The theme is core strength and stability.  Essentrics addresses this with noticeable results in core strength and stability that are noticeable in just a couple weeks.
How is Essentrics different from running on a treadmill or weight lifting?  These activities are great in several areas.  Aerobics are needed to see consistent weight loss.  Your target for weight loss is 5 hours per week.  Essentrics classes will get your heart rate into the aerobic zone, but you will need to add more aerobics to meet the 5 hour target and the equipment at Snap Fitness works well, especially on dark, rainy winter days.
Weight lifting is concentric and will add strength, size and bulk to muscles.  The equipment at Snap is also great for that.
Essentrics does for the body what aerobics and concentric weight training cannot achieve.  The benefits are for everyone from performance athletes to people who are out of shape.  Your balance will improve noticeably.  Your energy and agility will improve dramatically because Essentrics works the feet.  Your body will feel comfortable from working through and releasing fascia that encase your muscles.  Small muscles that are missed in concentric weight training are worked out with Essentrics long lever, full muscle chain movements. Your posture will improve and you will experience pain relief and/or pain prevention from the full body Essentrics exercises.
These free classes are at Snap Fitness, 948 NW Circle, Corvallis.  These are great opportunities to try out Essentrics for free.  Hope to see you there!
http://www.robinbeckercoaching/exercise-for-life