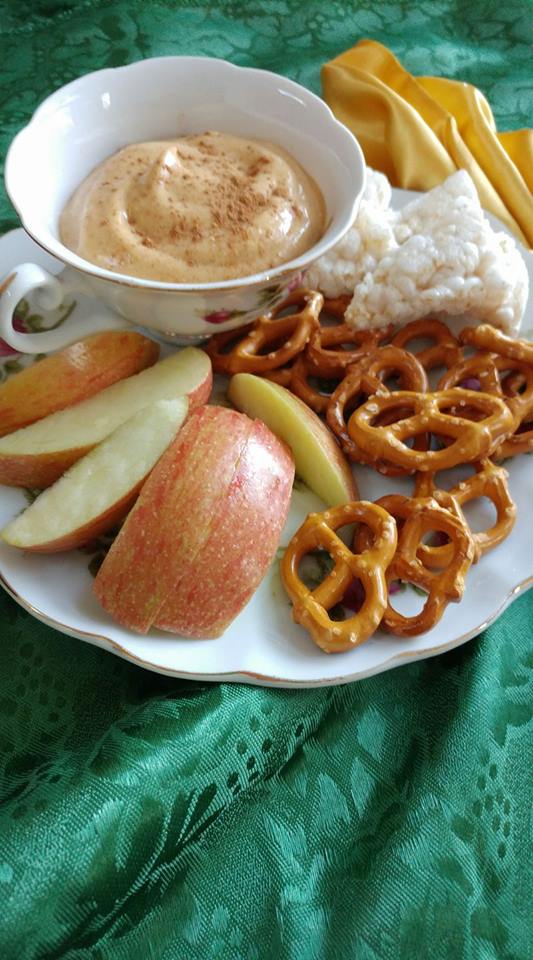 Holiday Party Food – Successful dieters need healthy party food options to bring to gatherings.  This is a great recipe to have in your repertoire.  I've tried it on friends and family, and the consensus is that Vanilla Pumpkin Spread is tasty.  It is very simple to make.  It is a legal feeding opportunity on our Healthy Lifestyle Change Program.  one half cup has 26 grams of protein (similar to 8 ounces of meat), only 190 calories and 250% of your vitamin A requirement from the pumpkin.
VANILLA PUMPKIN SPREAD
Combine in blender:
1 cup low fat cottage cheese
1 cup canned pumpkin
1 rounded scoop of Vanilla whey protein powder
1 1/2 teaspoons pumpkin pie spice (more or less according to your taste
Put in serving dish and surround with various dippers.
Dipper ideas: jicama sticks, carrot and celery sticks, apple slices, cucumber slices, pretzels, small rice cakes.
Enjoy!
Visit our website and go for permanent, personalized weight loss in 2018!  Our main program is an online, do it yourself proven fitness nutrition program.
http://www.robinbeckercoaching.com