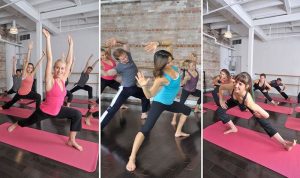 Rebalance your body, unlock tight joints, increase flexibility and strength, improve your posture and balance, and change the shape of your body.
Robin Becker Coaching recommends this low-impact, equipment-free class. It is perfect for men and women and will leave you feeling energized, youthful and healthy.
ESSENTRICS is a dynamic, full-body workout that simultaneously combines stretching and strengthening while engaging all 650 muscles.
Current Schedule 2018
Mondays: 5:30 – 6:30 pm at 1495 NW 20th, Corvallis. Bring mat and water. Drop ins are $5 per class. Discounts for people attending 2 or 3 classes a week. Ask Robin
SNAP FITNESS ESSENTRICS CLASSES
Snap Fitness, 948 NW Circle Blvd, Corvallis.
Wednesdays: 5:30 – 6:30 pm
Saturdays: 9:00 – 10:00 am
Bring water. Non-members welcome
First class free! $5 drop-in, punch cards available. $20 for 5 classes or $40 for 10 classes. Snap Fitness members pay $2 per class.
AGE REVERSING ESSENTRICS CLASSES
CHINTIMINI SENIOR CENTER, 2601 NW Tyler Ave., Corvallis.
Age Reversing Essentrics classes ongoing every Tuesday and Thursday from 1 to 1:45 pm.
$6 drop ins. $4-5 a class when you sign up for the entire session of 1 or 2 months.
Call the Senior Center for more information 541-766-6959.